Lieut.-General The Honble George Evelyn Boscawen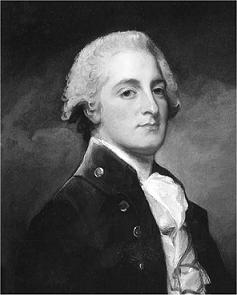 Appointed Colonel of the Regiment on 4th March 1752.
Born 1st Dec. 1712 the third son of Hugh Boscawen, 1st Viscount Falmouth and Charlotte Godfrey.
On the 24th November 1729 he was commissioned into the 1st Foot Guards and was Ensign.
On the 9th April 1743 he was appointed Captain and Lieut.-Colonel of the 1st Foot Guards. He distinguished himself in the battles of Dettingen and Fontenoy.
On the 9th April 1743 he was appointed A.D.C. to King George II, with the rank of Colonel in the army. The same year he married Anne Trevor (daughter of John Morley Trevor of Trevalyn).
Appointed to the Colonelcy of the 29th Foot Regiment on the 4th March 1752.
In 1759 Admiral Lord Edward Boscawen gave to his younger brother Colonel George Boscawen 10 black youths he acquired in the capture of Guadeloupe from the French in the same year. These young men were released from slavery and joined the regiment as drummers, a tradition the regiment continued until 1843. These men received the pay of a corporal and if they survived to retire received a pension from the army.
George Boscawen was promoted to the rank of Major-General on the 14th January 1758, and Lieut.-General on the 22nd February 1760.
On 16th January 1761 he was removed from the 29th Foot to take up the Colonelcy of ( 23rd Foot) Royal Welch Fusiliers, a post which he held until his death on the 3rd May, 1775 at York Street, St. James.
His wife Anne died in 1783.