Major A. A. BENN (44813)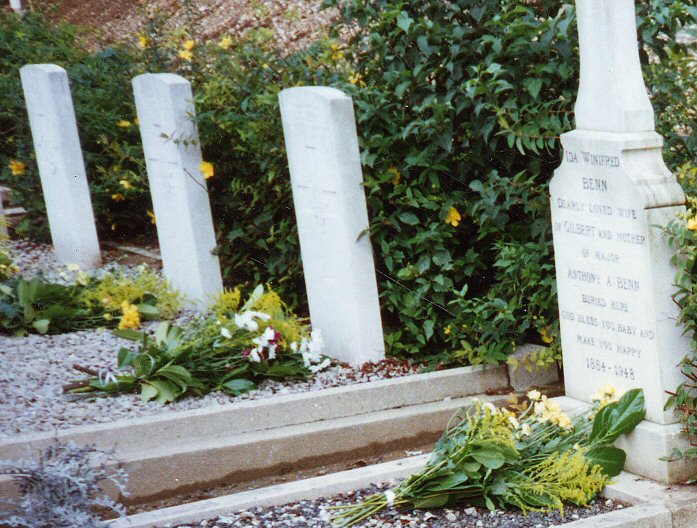 Major Anthony Alistair Benn (44813) - Yorkshire Regiment attached to 1st Battalion Worcestershire Regiment
His grave is on the far left in the photo above
Killed in action 27th August 1944 (age 31) during the attack at Vernon, France
At the time Major Benn was second-in-command of the Battalion
VERNON (VERNONNET) COMMUNAL CEMETERY, France - Grave 9.
On the far right is the grave of Ida Winifred Benn (mother of Major Benn) the inscription on her grave stone reads:
"Ida Winifred Benn dearly loved wife of Gilbert and mother of Major Anthony A. Benn buried here - God Bless, you baby and make you happy, 1884-1948"

(Photo taken August 1992)