Private Alfred James William INGLEBY (14491880) - War Grave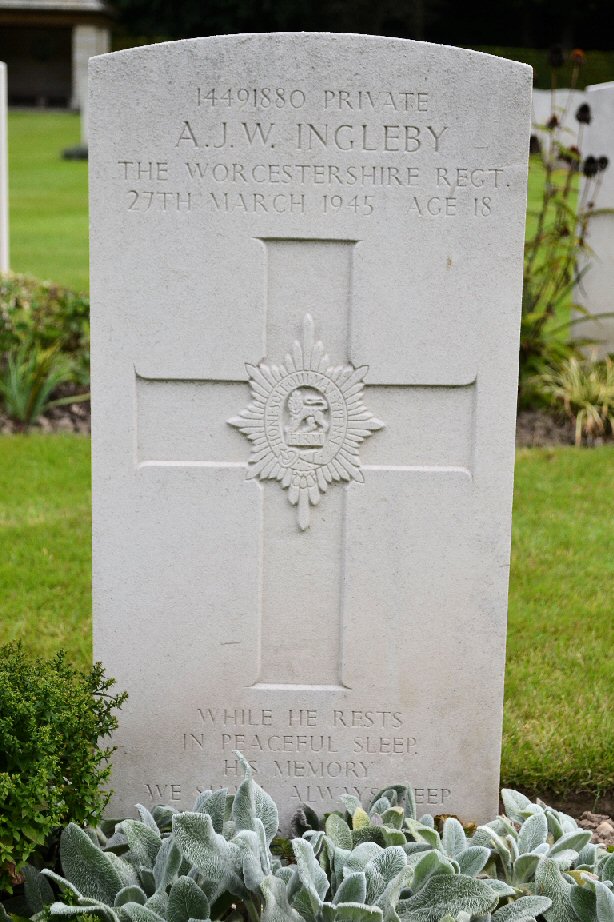 Private Alfred James William Ingleby (14491880) - 1st Battalion Worcestershire Regiment
Killed in action during the "Autobahn attack" at Vehlingen, Germany on the 27th March 1945 (age 18)
Private Alfie Ingleby was in a section of 9 men of 16 Platoon, 'D' Company, as they attacked in open ground they were fired upon by German machine gun fire, he was killed instantly as were anumber of other men.
He was the son of Alfred Thomas Ingleby and Lily Ingleby, of Warley, Oldbury, Worcestershire.
REICHSWALD FOREST WAR CEMETERY, Kleve, Nordrhein-Westfalen, Germany - Grave Reference 56. G. 3.

(Photo provided by Keith Stewart)